Time to make you sparkle!
Hello and welcome to the second blog this Christmas designed to help you save time when Christmas Shopping, and champion and support some of my favourite local, small businesses. If you missed the first part you can catch up here.
It is true what they say when you buy from a small business someone does a happy dance. You will find below a selection of amazing craftspeople and passionate entrepreneurs who want to empower and celebrate women. So with no further ado, and in no particular order here we go!
Self Care Survival Kit Shop
The Self Care Survival Kit shop has been curated by self care coach Rachel Letham to offer everything you need to add small, regular moments of self care into your life.
Build your own self care survival kit to get your through the winter as you choose from journals and planners to eye masks, candles and bath scrubs or select the perfect gift to treat a loved one to some down time this Christmas.
https://www.rachellethamcoaching.com/self-care-survival-kit-shop
The Diamond Setter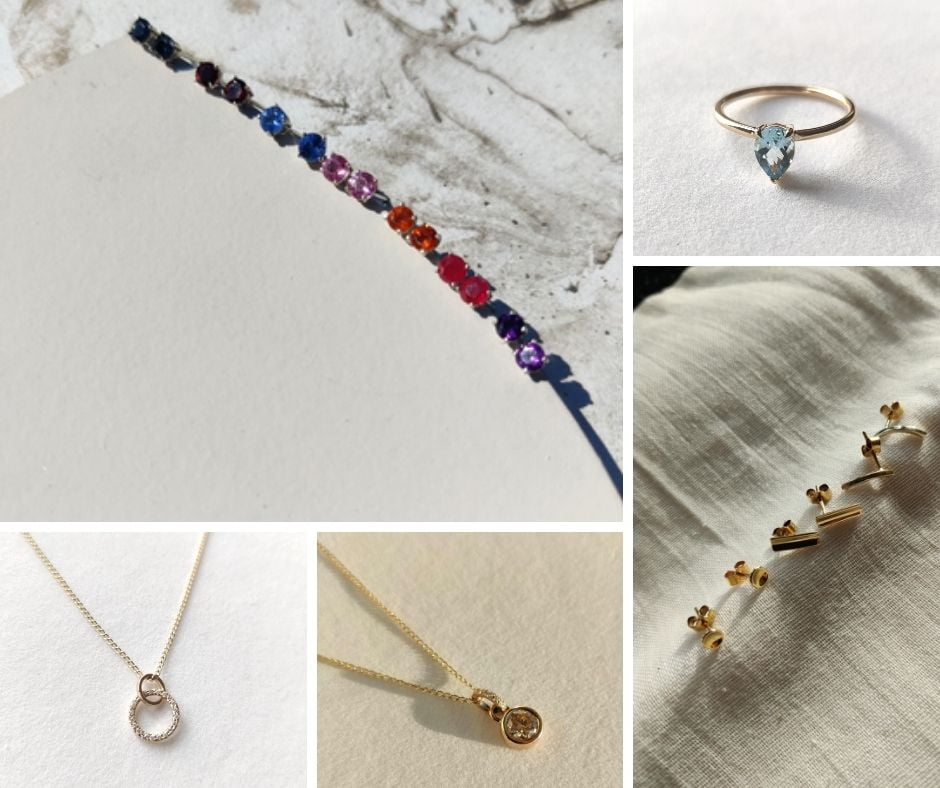 Give the gift of sparkles and something that lasts for a lifetime, The Diamond Setter create timeless jewellery with dedicated craftsmanship. They have a range of stunning pieces including studs in your choice of gemstone, handcrafted at their studio at Salomons Estate, Tunbridge Wells. Choose from a range of stunning pink, blue, green, or teal sapphires, garnets, rubies, amethysts and many others. Name your gemstone and Lorraine & Gavin will set them for you in 9ct yellow or white gold, double gallery studs.
The studs come in a luxury and eco-friendly jewellery box, a polish cloth, and a vegan suede travel pouch.
Collect at The Diamond Setter studio or opt to receive via Royal Mail special delivery.
https://www.thediamondsetter.co.uk/
My Colour Stylist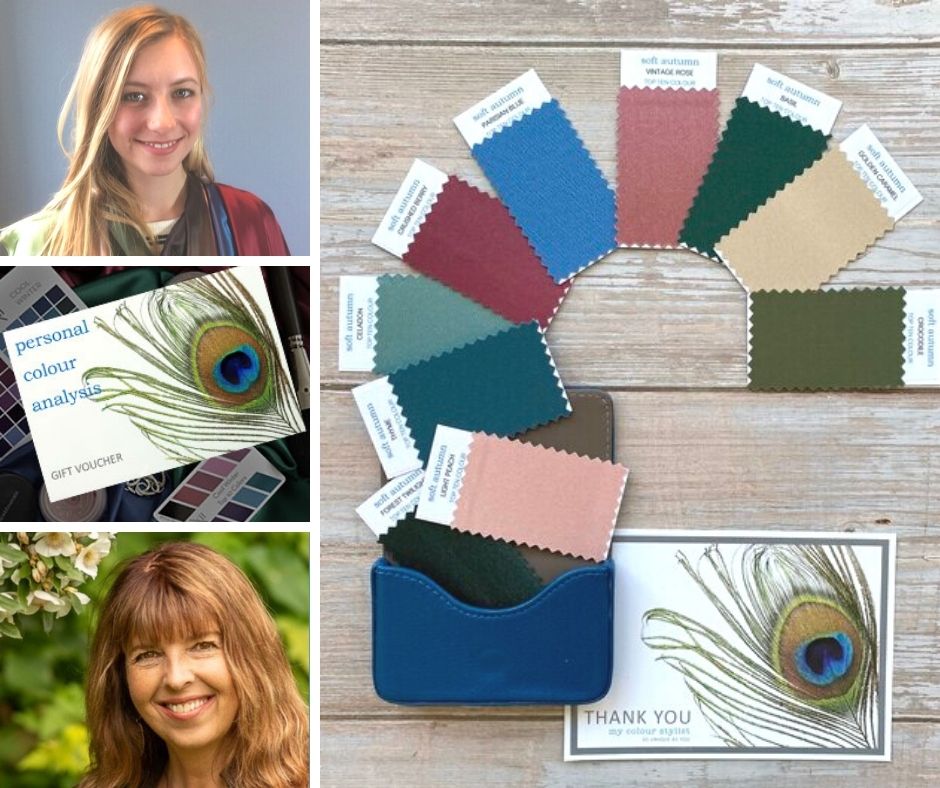 Anni is an utter genius when it comes to colour. No one better understands how it works, and how to find the very best colours for you which will make you look and feel great. Anni offers Virtual and In Person Colour Analyst sessions. If you are a jewellery fan do you know which metal really works for you? You need Anni in your life.
You can invest in a session, or buy one of Anni's beautiful vouchers to go towards one. Plus once you know the best colours for you, Anni sells a unique range of fabric swatches, so you can buy samples of your personal colours, and take them in a wallet with you when you go shopping (wallet also supplied by Anni) – all meaning that you can shop in total confidence.
https://www.mycolourstylist.co.uk/
Glass Alisa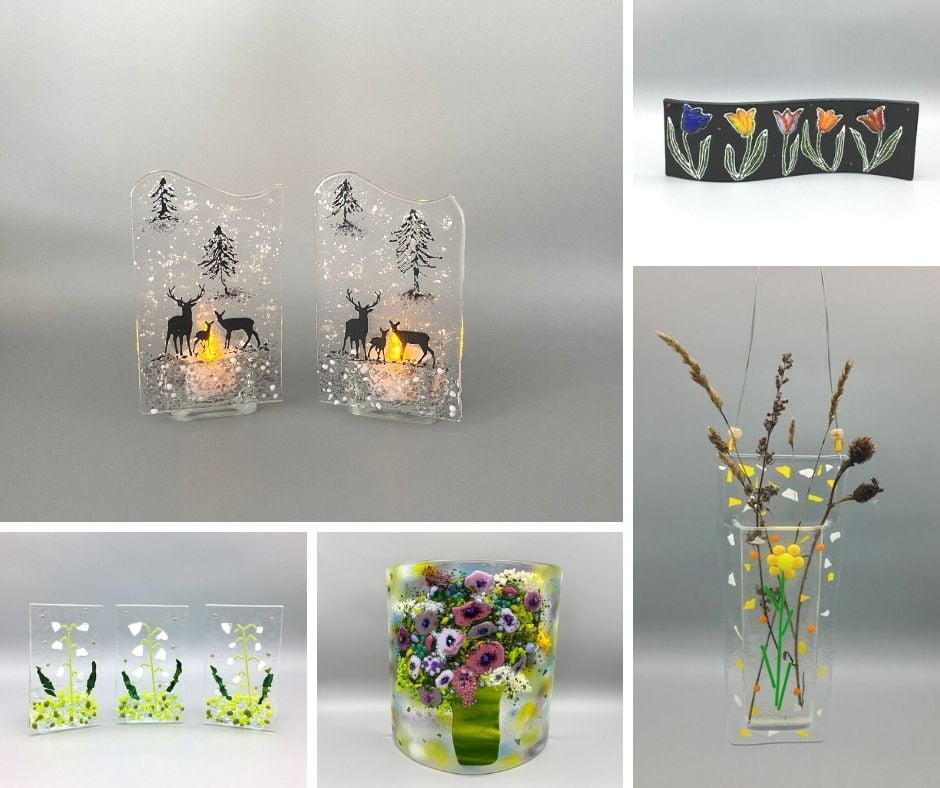 Alisa makes the most beautiful glass gifts including waves, tealight holders, and hanging vases at her studio in the Kent countryside. If you are feeling inspired Alisa runs a range of glass craft workshops, where you can try your hand at making your own glass pieces. Alternatively, Alisa also sells glass mosaic home craft kits, with everything you need to make your own glass masterpiece at home, which are suitable for ages 6 and up.
Alisa is running a series of workshops in the New Year, something to look forward to after Christmas. A discount is applied to any one booking 3 separate, 3-hour Taster Sessions. These sessions enable you to evolve a project and try different techniques. Midweek workshops can be arranged for groups of 4 or more.
Heavenly Herbals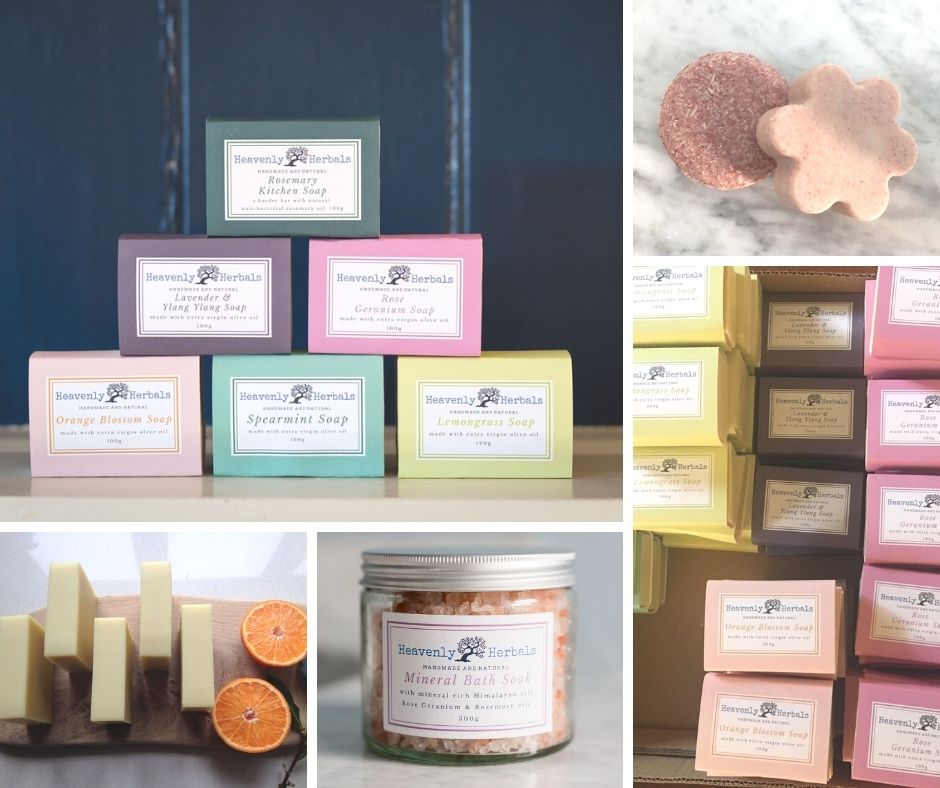 Evelyn of Heavenly Herbals makes my favourite soaps. End of. Once you have used them you can never go back to anything else! Choose from a range of natural olive oil soaps, mineral-rich bath soaks, and beautiful face and body creams. All handmade in rural Sussex, England
https://www.facebook.com/heavenlyherbals.uk/
Becky Pearce Jewellery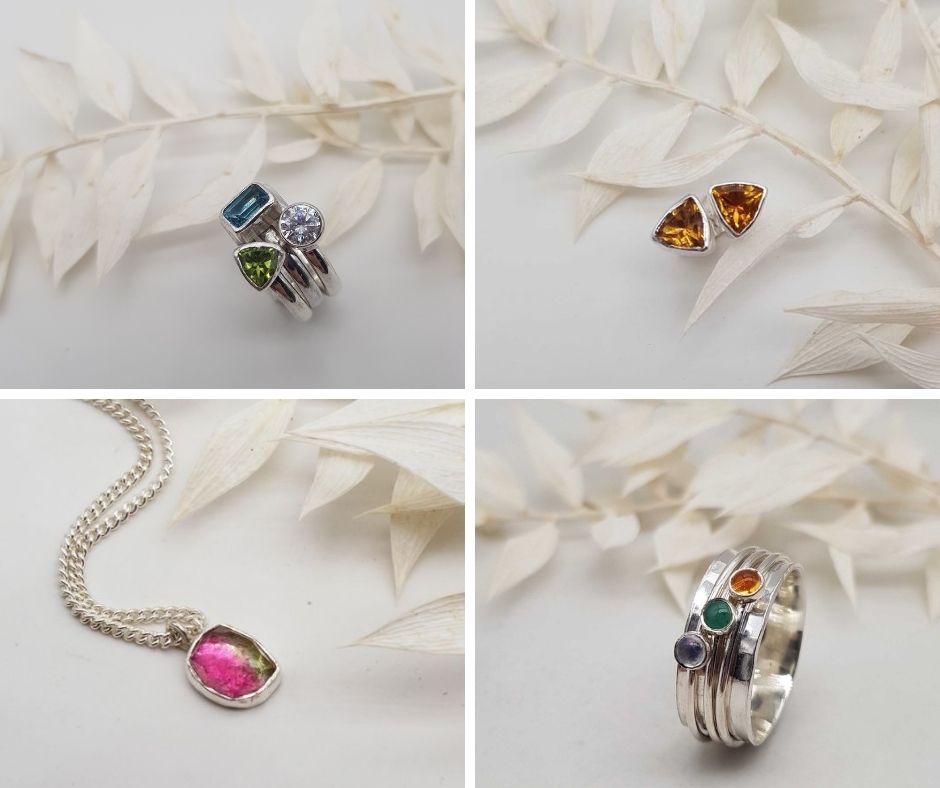 Becky makes a beautiful range of birthstone-inspired, eco-friendly jewellery. Choose from birthstone stacking rings, minimalist style pendants, bangles and studs, and mindful spinner rings.
https://www.beckypearcedesigns.co.uk/
Jade Tinkler Photography
Why not go for something really different this year and book a photoshoot with Jade Tinkler? Jade specialises in luxury women's photographs, and natural and honest portraits, that show off how gorgeous you really are.
http://www.jadetinklerphotography.co.uk
And finally
And that's it for this week. Check back in next time, when my next blog will cover Timesaving Christmas Gifts for the home!
Thank you once again for supporting small businesses and making lots of lovely people do a happy dance.