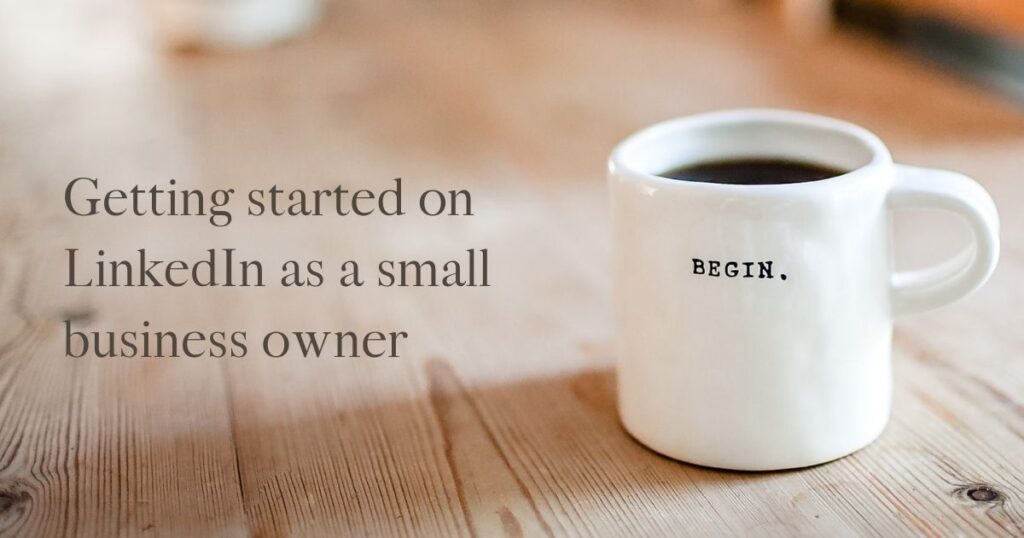 Getting started on LinkedIn as a small business owner can feel a little daunting. After all, it's not got that cuddly vibe of Instagram or the opinionated, soap-box feel of Twitter. Is it worth investing your time in yet another social media channel?
Well, first and foremost LinkedIn isn't a social media channel – it's easy to think it is, but it likes to call itself a 'professional network on the internet' – maybe even stretching to a 'social network' but then you might be expecting Justin Timberlake to make an appearance and you'd be sorely disappointed.
The great thing about LinkedIn being a little different is there's no algorithm to try and negotiate. You're not jumping through the usual hoops in order to get noticed. It's just a great way to connect with other like-minded people and grow your network of contacts – which often leads to enquiries and leads along the way.
In this post, you'll learn a few easy steps to get started on LinkedIn so you're no longer facing the overwhelm of where to even begin.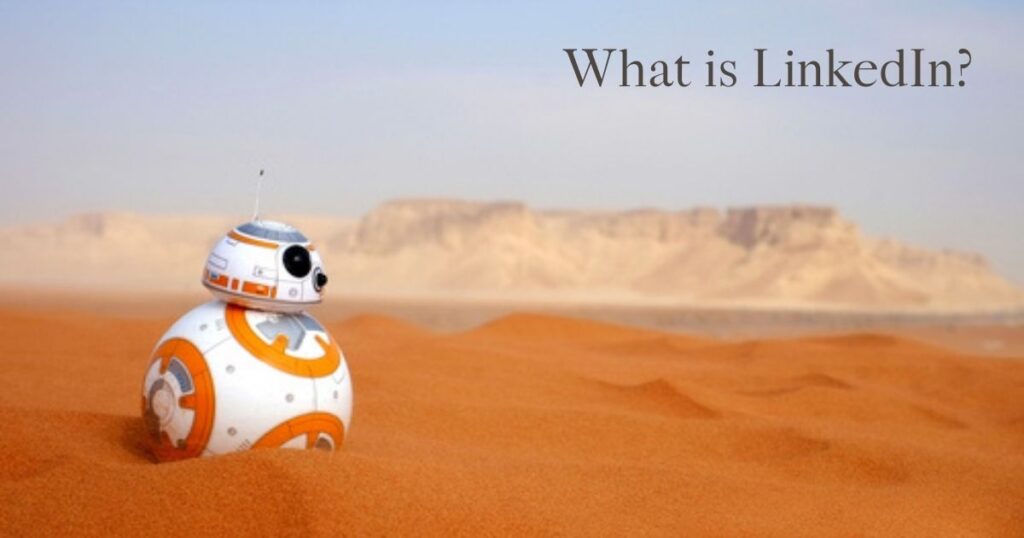 What is LinkedIn?
Essentially LinkedIn is a marketing tool – to help you promote yourself and your business to a wider network of business-to-business (B2B) professionals. Now, this can seem quite daunting, especially if you're just starting out on your self-employed journey and you thought B2B was a Star Wars character.
After all, a whole new platform means you're probably not quite sure who'll be reading about you or your product/service; maybe it feels outside your 'safe and established network.'
You may have also heard that LinkedIn is a serious place, for serious people – no sharing funny GIFS or last night's dinner on your feed unless you wish to be cast out as an imposter, albeit one wearing a business suit and kitten heels to try and fit in around the metaphorical water cooler.
But LinkedIn has moved on from the stuffy, boardroom type feel it had a few years ago. It's actually a fantastic platform to be part of and can provide many benefits for small business owners like you. But before we delve into exactly what you need to have on your LinkedIn profile to gain these benefits, let's turn the clock back to those heady days at the start of your business journey and get intentional about your LinkedIn usage.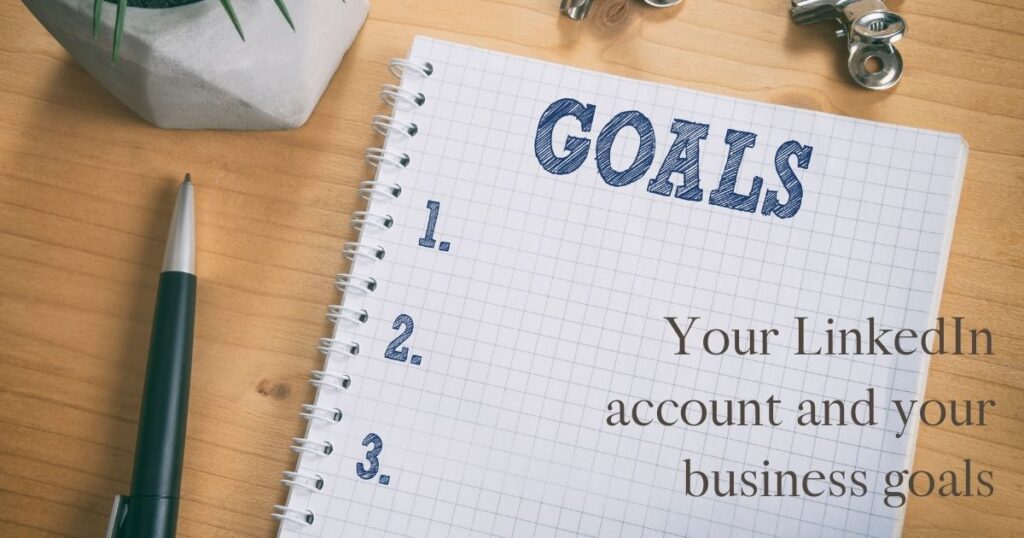 Your LinkedIn account and your business goals
Now we've travelled back in time, let's settle in, shall we? It's time to get a little honest with yourself. Why did you start your business? What did you want to achieve? What were your goals?
If you can't remember, take a look at your business plan and remind yourself. No doubt it was because you had a great idea or you were filling a gap in the marketplace. Maybe the lure of being your own boss was terribly tempting and you were keen to be as successful and profitable as possible.
You probably created your LinkedIn account at the point of starting out – one of those 'must dos' you were given by a well-meaning biz buddy to help get yourself established. Equally, you may have thought LinkedIn wasn't for you – you were a small one-person business and LinkedIn was for big corporate groups – therefore it didn't fit your business profile. You'd also thrown away your kitten heels…
Whatever the case, I would guess that, right now, your LinkedIn account is either non-existent or sits in the background, ticking over but not really working for you. Unlike your social media channels, it lies dormant – apart from the occasional connection requests from someone you vaguely remember from school or one of those 'coaches' who can definitely help you make £3million an hour.
But fear not, we've all been there – it's so easy to get caught up in the 'now' of running a business that some things slip. So let's look at a couple of things you can do right now to get more active on LinkedIn and start connecting with people who will enhance your business and generate more leads.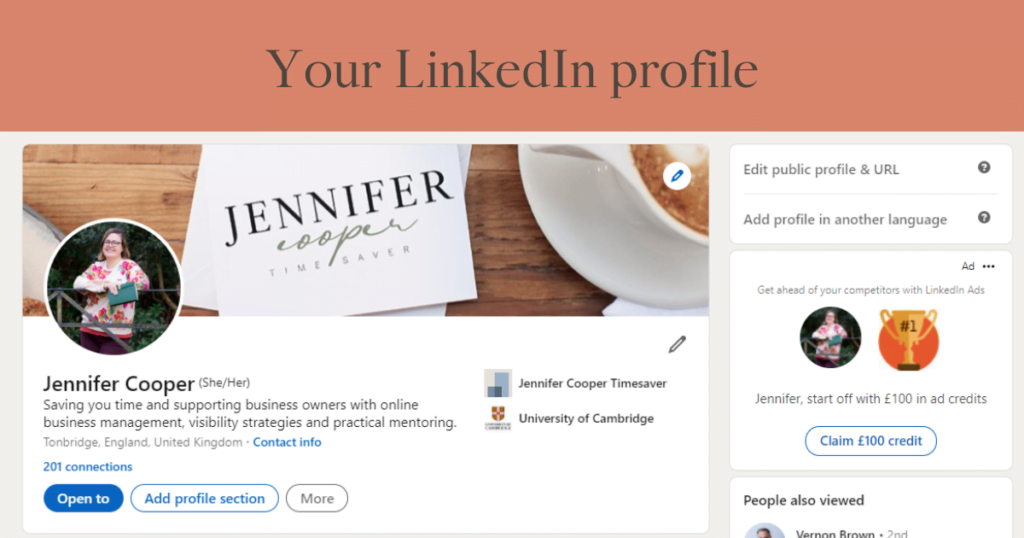 Your LinkedIn Profile
This is the first thing people will read about you on LinkedIn, so it's really important to keep it up-to-date. Your profile is all about your story – i.e. who you are and what you do. Here's a look at mine.
Before you begin composing, or if you already have a profile, take a good look at it and ask yourself these questions:
• Does your profile reflect what you want it to?
• Is it specific and clear about what it is you do?
You probably think I'm stating the obvious but it's surprising how many people get caught up in the 'writing' they go off-point and these two key questions aren't addressed.
Now let's move on to some other points you'll need to look at:
• Profile image – it's so important to have a picture on your LinkedIn profile – ideally a professional headshot of you. Stats show that a lack of a photo means you miss out on people connecting with you.
• Cover Image – this sits at the top of your profile – acting as a header to your page. This needs to reflect your brand, so you could incorporate your company logo or any graphics that show you in a work setting or 'in action' at work – now's your chance to pull on those kitten heels…
So there you have it – a few easy steps to start using LinkedIn to grow your business. As with all marketing, try not to overwhelm yourself with too many things to do otherwise, it's tempting to do none of them at all. Even just doing the few suggestions in this post will get you off on the right foot.   
---
If you'd like any help with your LinkedIn account, saving you time to get on with the 'business side of your business,' then do get in contact. We're here to help you expand and grow – you don't have to do this alone.