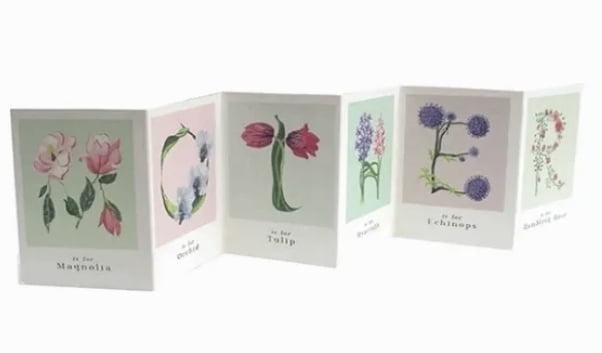 Mothering Sunday is on 14 March – but what to buy? How can you treat your mum, mum friends or yourself? Because we have all been heroes this lockdown and deserve a little bit of joy and appreciation.
Help is at hand as I have compiled a list of some of my favourite things from local businesses and crafters in Kent & Sussex. There are all lovely people who are incredibly talented at what they do.
With no further ado here are my top suggestions:
Treat Time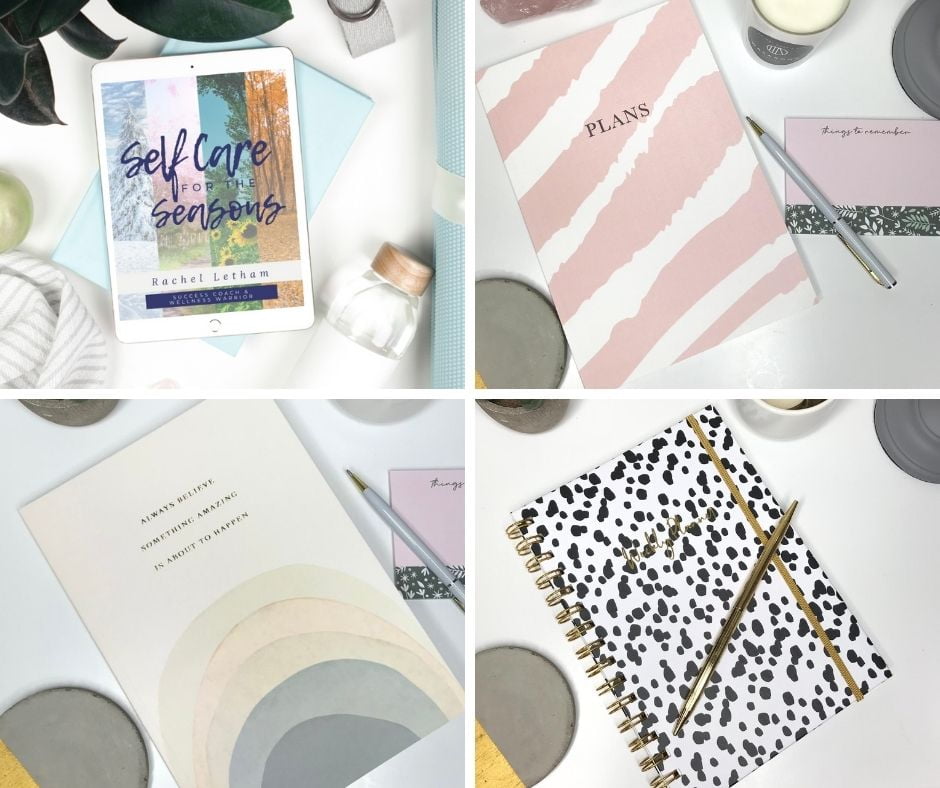 If you know me, you know that I love stationery. So I had to start off with this! Thankfully one of my favourite people, Rachel Letham, has just started selling a range of gorgeous notebooks and other self care items in her online store.
Rachel has a beautiful range of notebooks, eye masks available. Rachel is a self care champion and has written a brilliant ebook, Self Care For The Seasons. If someone is suffering from burnout, this is the book they need in their life!
Visit the store here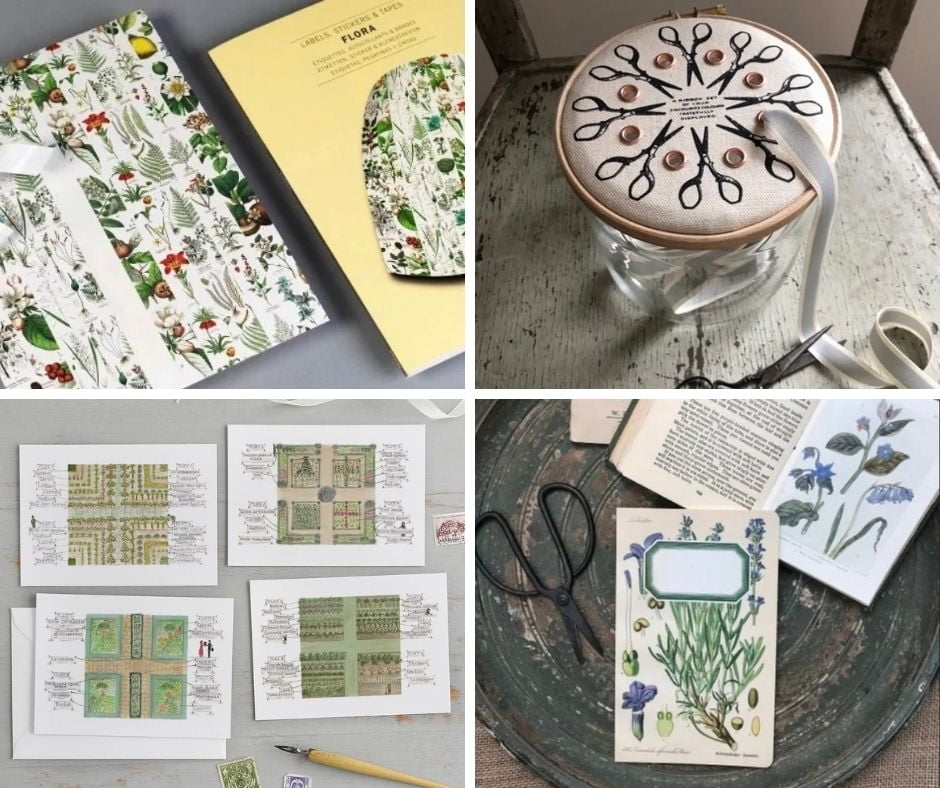 More stationery inspiration can be found at Box Paper Scissors. Emily has a gorgeous collection of handpicked vintage inspired items including;
Mothers Day Concertina Card (pictured at top of blog)
The Garden Plots Postcards with matching envelopes
Ribbon Storage Jar, this beautiful dispenser is the perfect gift for crafters to keep all their ribbons tidy and accessible.
Recycled botanical notebooks, lined on one side and blank on the other making them perfect to keep a journal or write garden notes on one side and sketch or stick pictures or plant cuttings on the other side.
Flora label & sticker book – perfect for decorating presents, envelopes, jam jars, journals..all sorts of craft projects
You can find lots more at Emily's shop here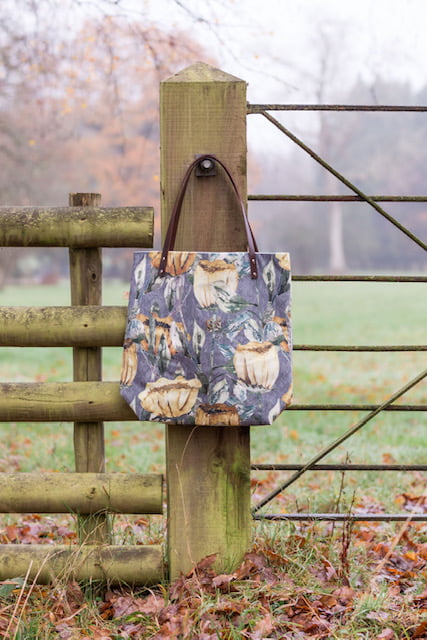 Rachel of Mrs B Bags makes the most exquisite tote bags. This is the Tulipa Ochre design, made from luxurious velvet, with an inside zipped pocket. Leather handles make it easy for filling and carrying all your necessary shopping or day to day necessities. Rachel gives 50% of all profits to a cause close to her heart, the Motor Neurone Disease Assocation.
You can find lots more bags here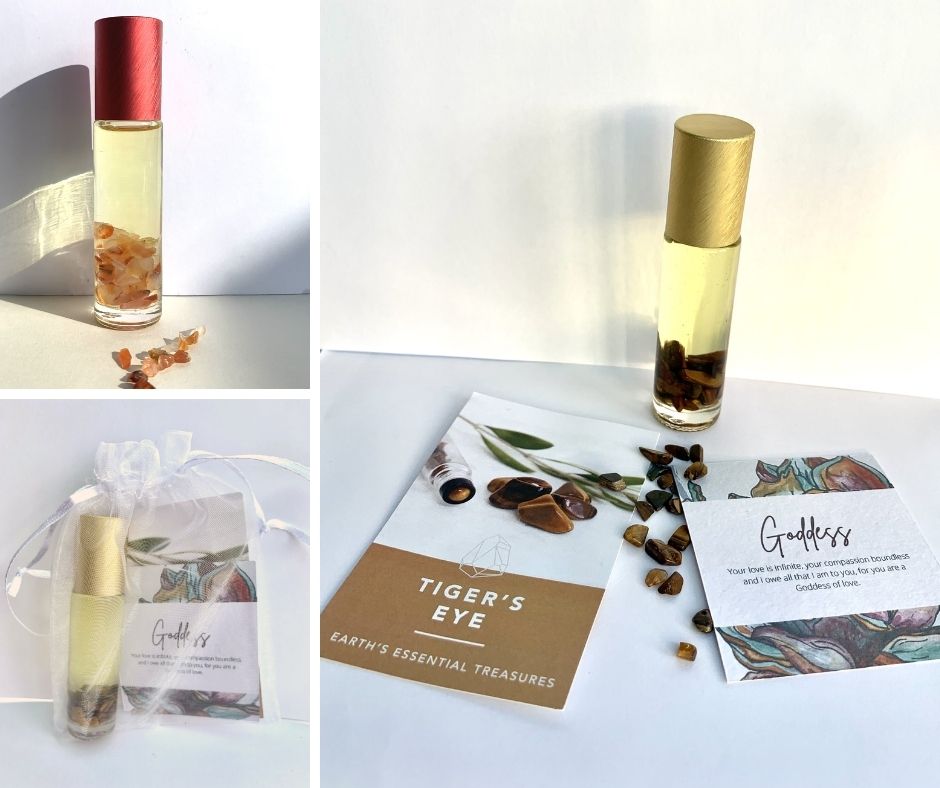 Emma of Soulstar Sanctuary in Langton Green is a Tera Mai reiki practioner who has created a wonderful range of mood sprays and rollerballs for energy (My mood spray got my through homeschooling!) These rollerballs of essential oils also contain crystals, and the combination enhances the healing properties in both.
You can find more on Emma's Etsy shop here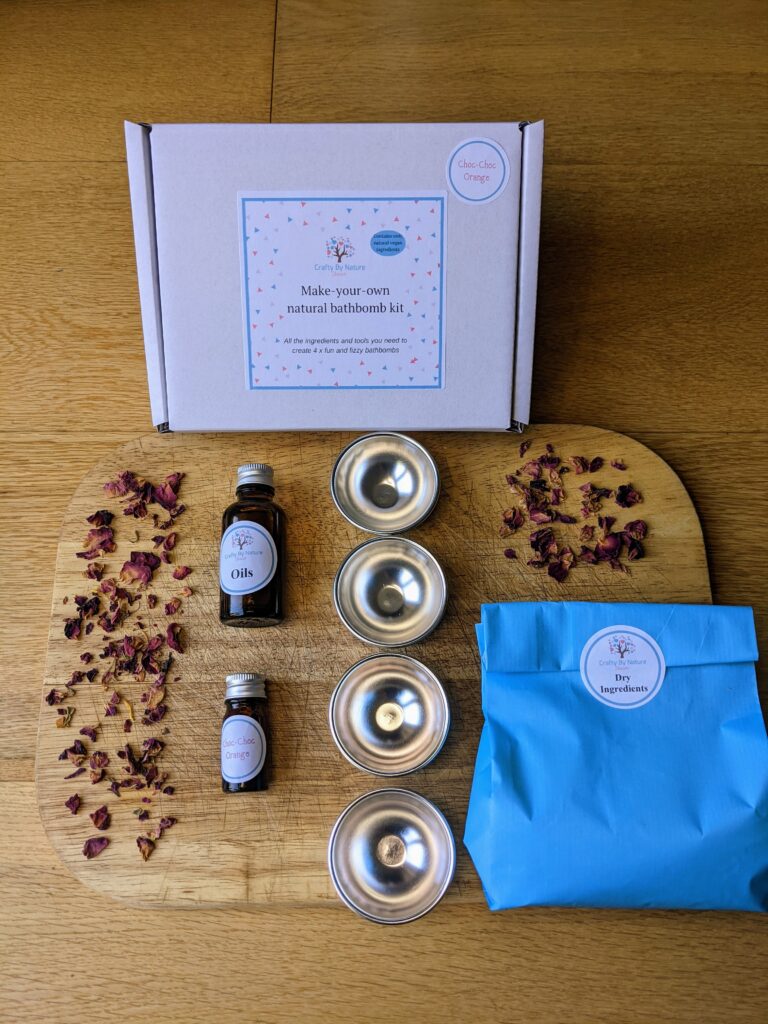 Sarah at Crafty By Nature is based in Tonbridge, and sells these lovely kits which combine the amazing power of nature with some crafty creativity.
The make-your-own bathbomb and lipbalm kits are two presents in one!
Firstly they are a fun craft activity for your Mum to do, and then she
also gets to enjoy either the lovely bathbombs or nourishing lipbalms.
They are made with natural vegan ingredients and the packaging is
eco-friendly.
You can order your kits here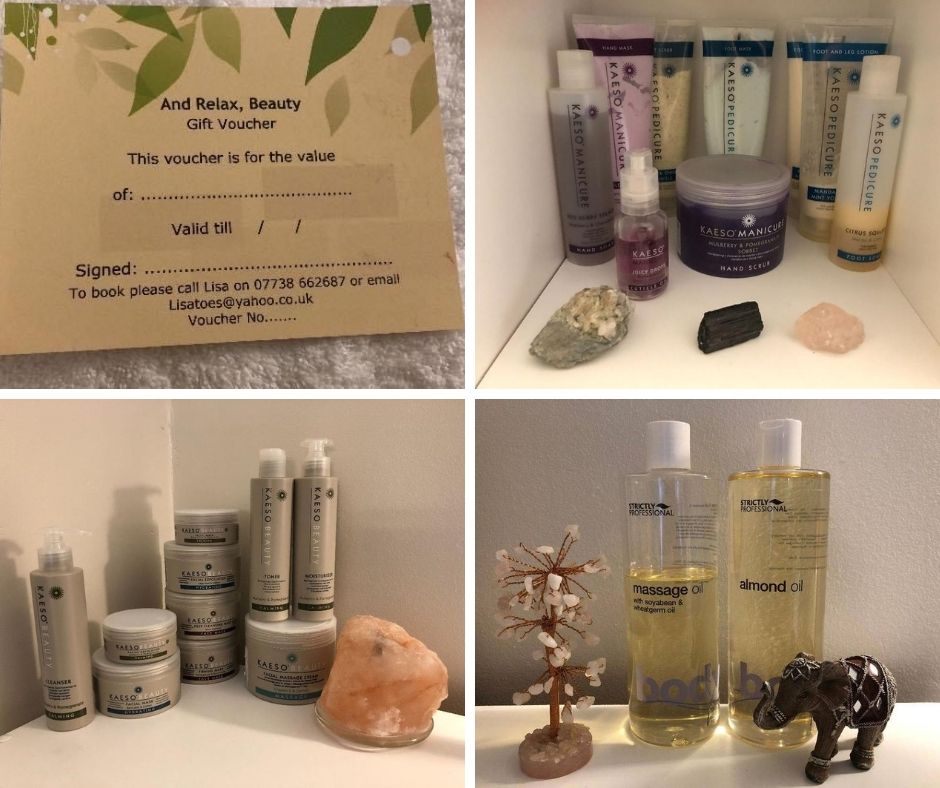 Looking for some quality pampering? You need Lisa of And Relax Treatment room in Rusthall. Lisa is a beauty & massage therapist who offers facials, massages, pedicures and manicures. All guaranteed to make mum feel a million dollars.
You can book a treatment from 12 April here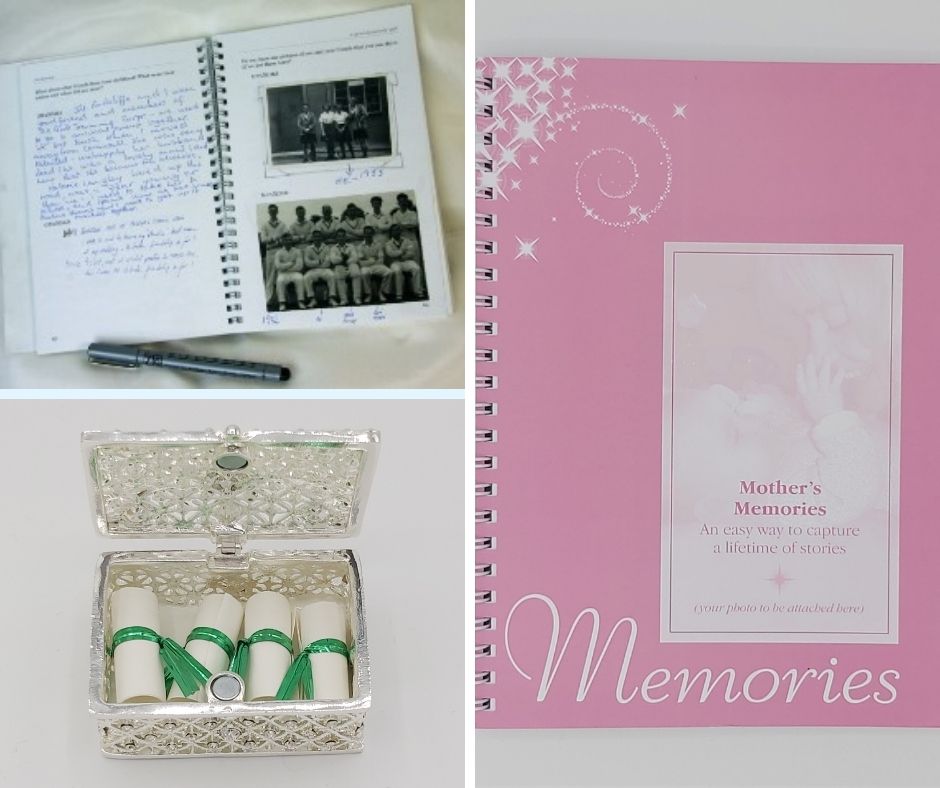 If you are looking for something truly unforgettable for you mum, you need a Mother's Memories book from Our Priceless Treasures. Designed by Julie Pinnell, these easy to complete books have been designed to help you to write down all sorts of things about your life, to share with your children, their children and their children's children – a really personal family history
"I can honestly say it was one of the best gifts ever. I sat enthralled as I read and read. I couldn't put it down. I can't believe that in my mother's memories there were things I'd never known. It was like the questions had opened the floodgates for more memories to flow out. My brother and sister are green with envy that I hold such an amazing bit of family history, all written down in my Mum's distinctive handwriting. I hope many other people discover the special magic that your Memories books hold – mine is my most prized possession." Kim
Julie also has a beautiful range of other gifts, designed to be emotional and heartwarming keepsakes. You can find them here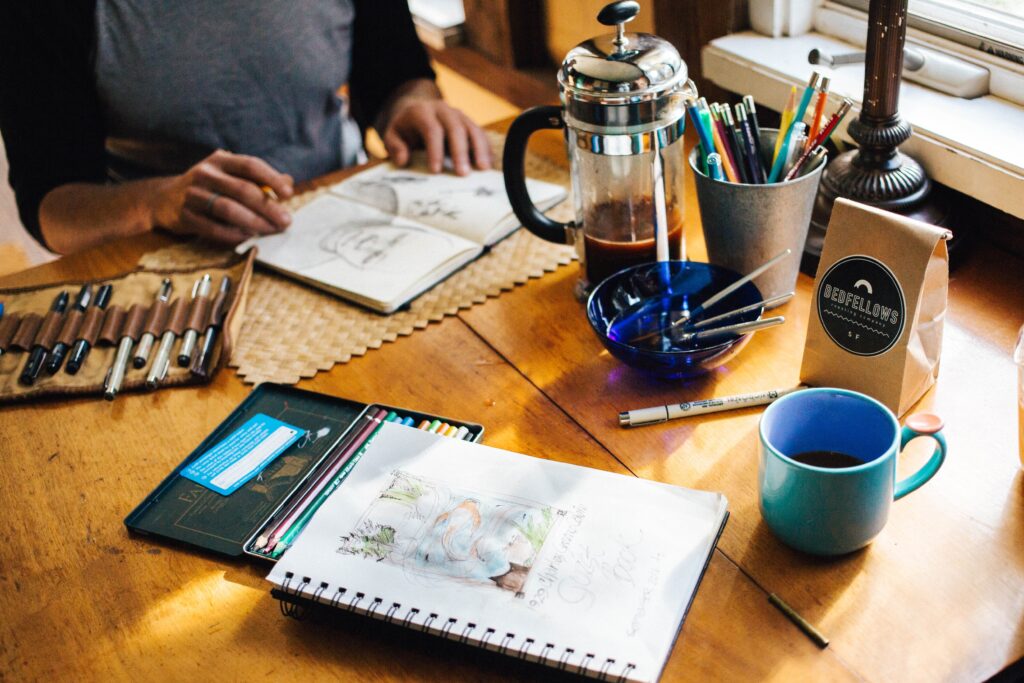 Or how about something creative? What about an Arty Farty Community membership….. £120 for the whole year!!
Nell runs fantastic online weekly workshops, challenges, make it days, tips and techniques. Most importantly this is time for Mum to have to herself!!
To order email Nell at nell@artyfartyretreat.co.uk
For The Home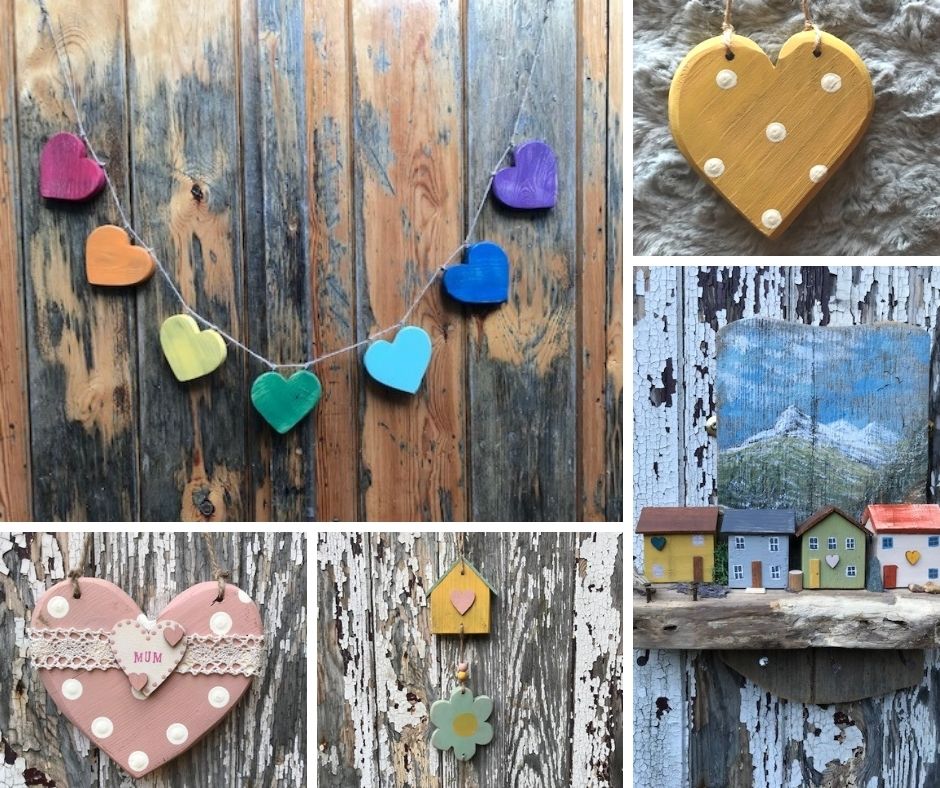 Rugsylugsy are based in Tunbridge Wells, and create whimsical wooden creations for you home. Everything is made from reclaimed and salvaged wood, and is handpainted in eco friendly paint.
Favourites include the Rugsylugsy heart, bunting, houses and new summerhouse hanging decorations.
You can find lots more wooden delightfulness here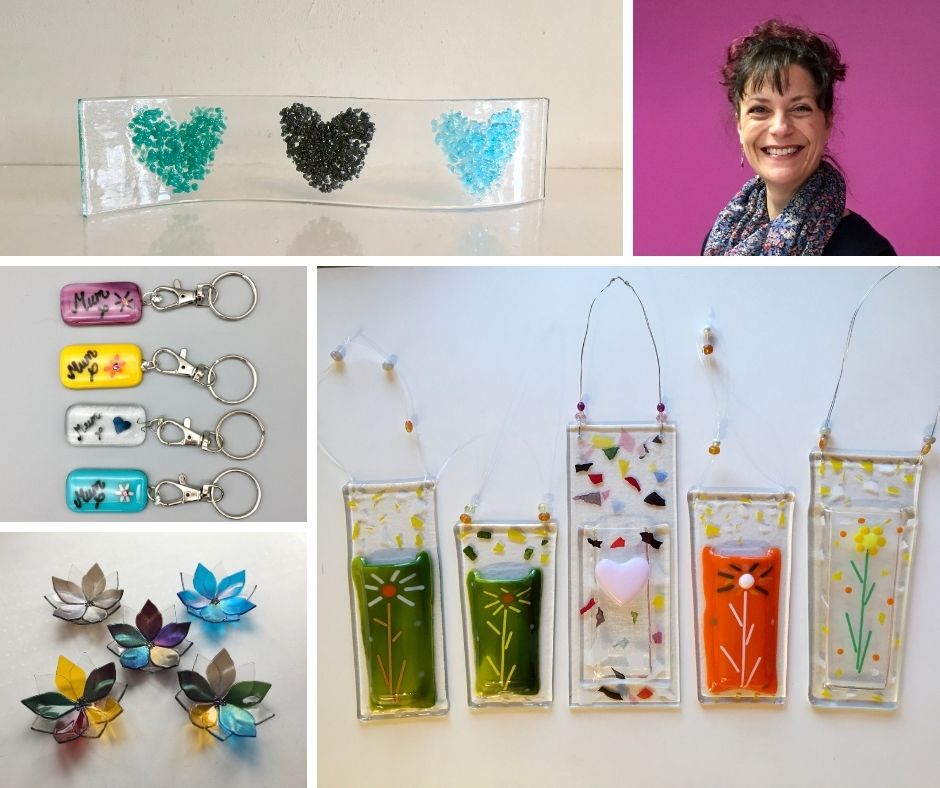 GlassAlisa is based near Maidstone, and creates handmade fused glass home decor. Alisa has a large variety of decorative items to suit all budgets as well as gift vouchers for her workshops. As soon as restrictions allow Alisa will be running her glass making workshops again, a fantastic opportunity to learn a new skill in a relaxing rural setting.
Find out more here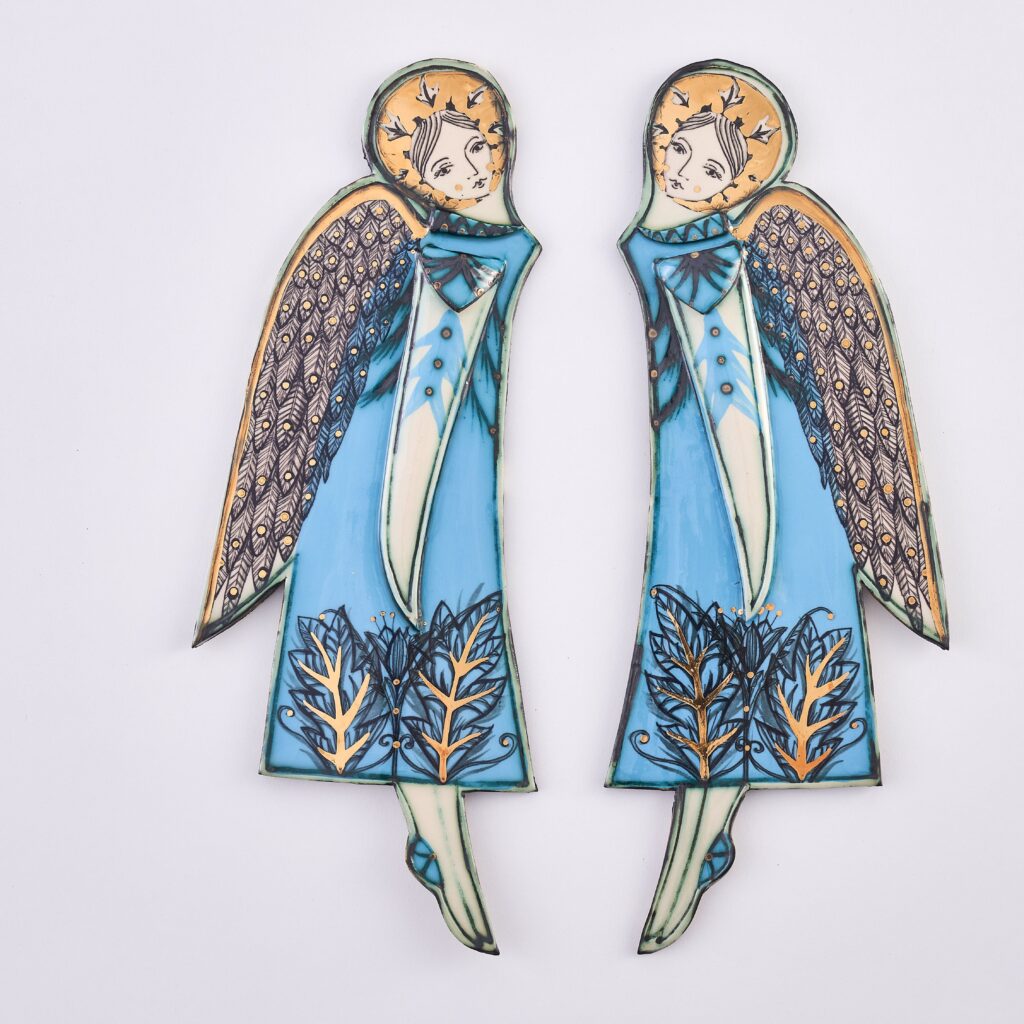 Sarah Rickard makes the most exquisite ceramics, all handpainted and handmade in her studio in East Sussex. Inspired by folklore, mythology, the English countryside and the Arts & Craft movement, Sarah has a range of exquisite decorative pieces from these angels, to hares to garden birds.
You can find more inspiration on her website here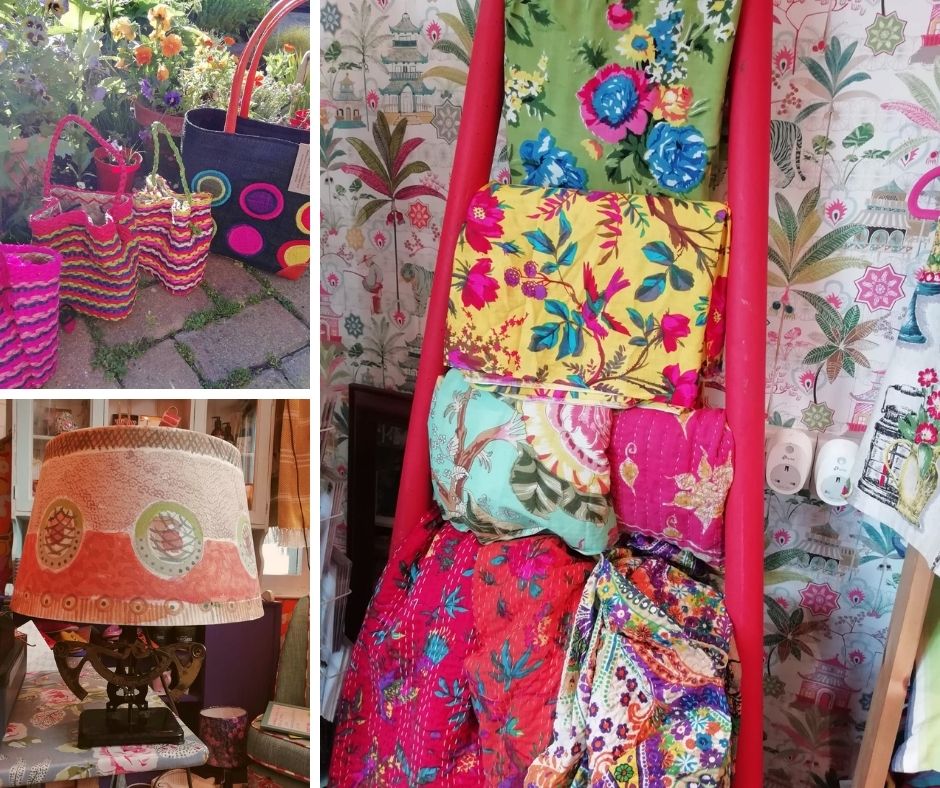 Lisa runs Ooh How Lovely, a magical shop in Hawkhurst. It is a colourful treasure trove of handpicked items. Latest arrivals include throws and material from India, hand painted Charleston inspired lampshades, and Madaraff bags from a family business in Madagascar.
You can find out more on Lisa's website here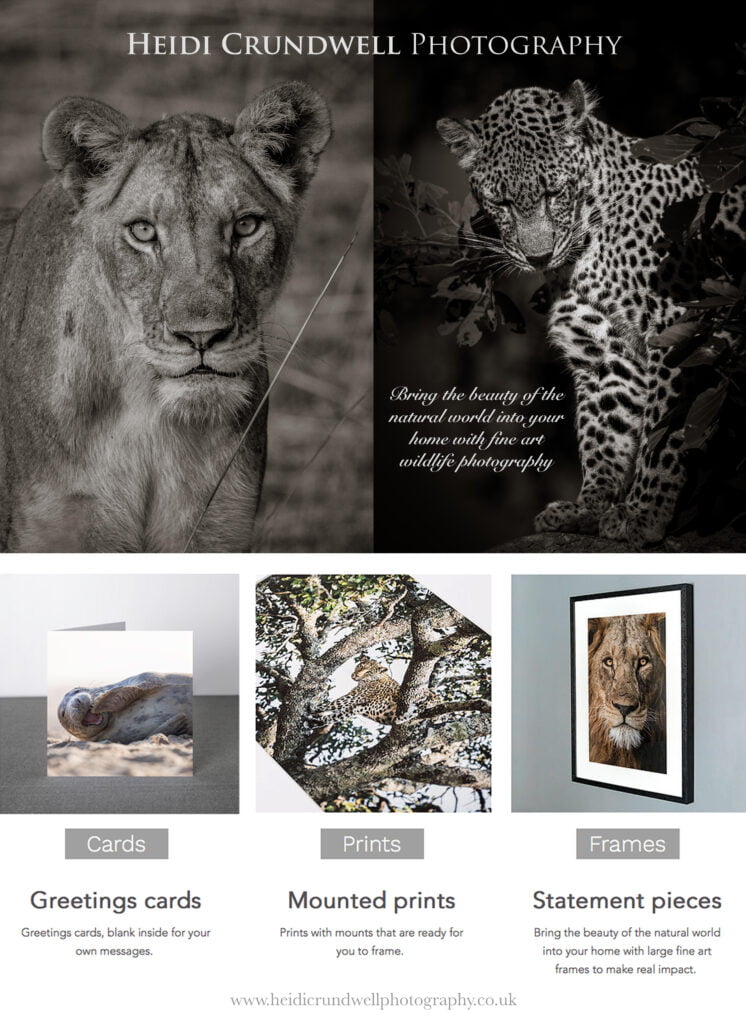 Why not treat someone this Mothers Day with a unique card, print or frame from Heidi Crundwell Photography? Heidi is an award winning wildlife photographer based on the outskirts of Tunbridge Wells. Invite the beauty of the natural world into their home with one of Heidi's prints celebrating some of the most iconic species on our planet. The strength of a lioness, the beauty of a leopard and the wisdom of an elephant, celebrate your special person with a truly wild image.
Visit Heidi's website here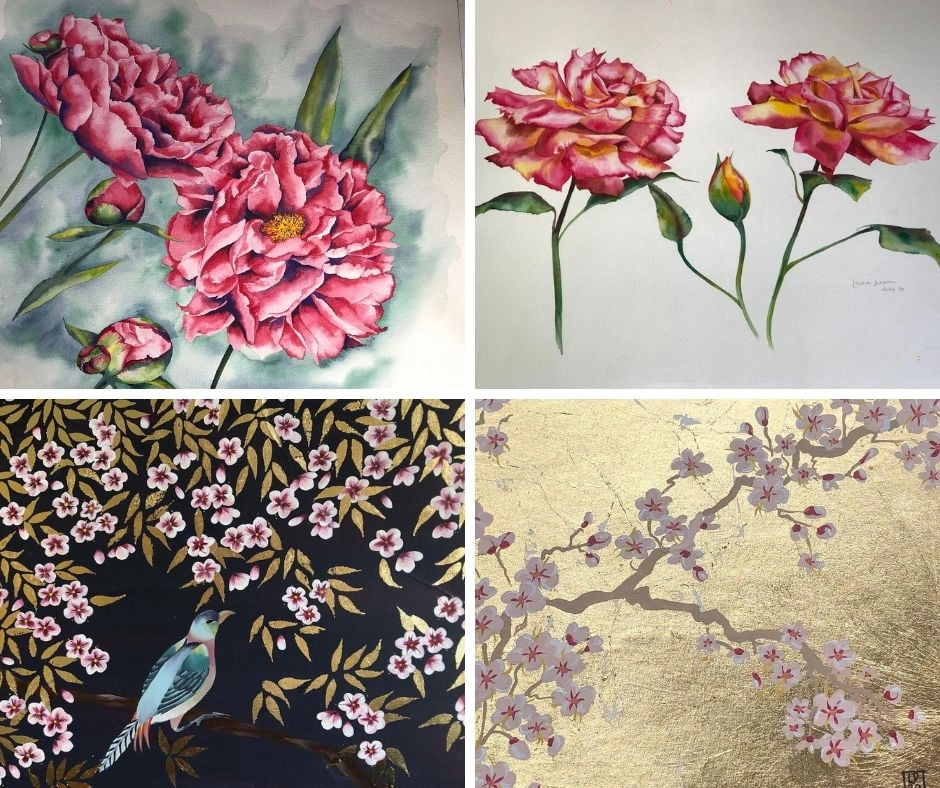 Louise Dean is wonderful artist and gorgeous soul who lives in Langton Green. Louise creates a wide range of beautiful art influenced by her childhood in the Carribean. From watercolour peonies to silver & gold leaf oriental blossoms, there is sure to be something special to catch your eye.
See more here
To Eat
How about this red focaccia from Homecooking Italy in Langton Green? Patrizia makes the most amazing authentic Italian kitchen food. This focaccia is a salty alternative to cake, which you can share with your family. Plus if you order a focaccia you get a small size tiramisu for free!
To order please DM Patrizia through her instagram.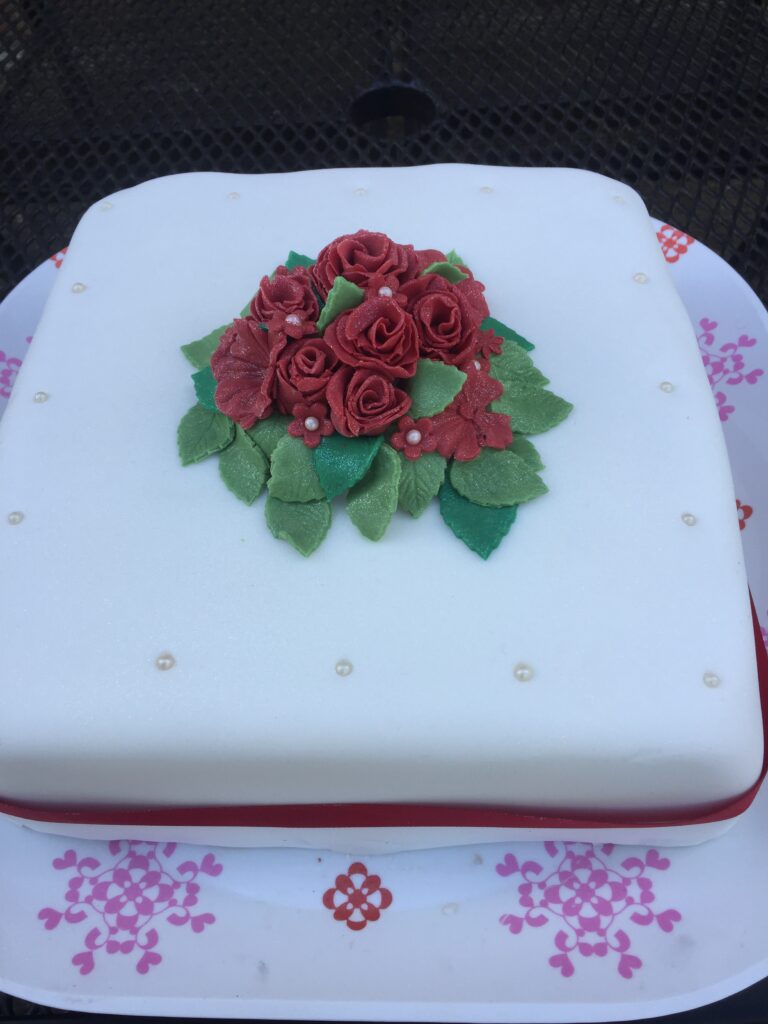 And finally Karen of Baketastic in Speldhurst, is a bit of a baking legend in the local area. Her salted caramel brownies are legendary, and Karen makes a mean lemon drizzle cake.
Karen can make a homemade cake for your mum – any flavour, any size, and any wording. Just contact Karen to discuss your order, with free local delivery (Tunbridge Wells area)
Email Karen!
Hopefully you have found plenty of inspiration here for gifts – for you mum, for friends and for yourself! Do let me know if you have any other local suggestions for Mothering Sunday gifts
Jenny