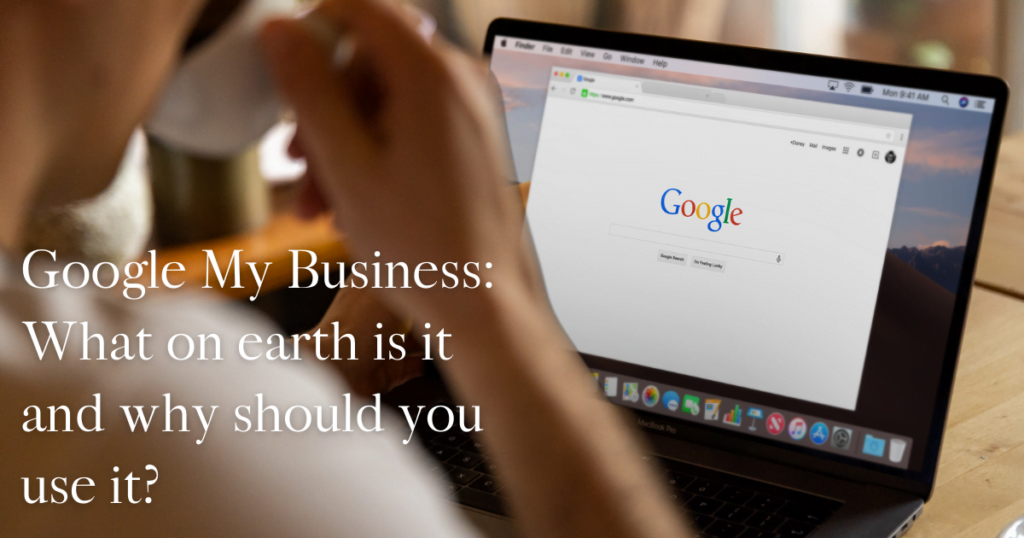 Google My Business – what on earth is it and why should you use it? Good question. In the busy world of running a small business, it might just feel like yet another thing you're 'supposed' to do rather than something that will truly benefit you.
But it's not. It's actually a fantastic way of getting more eyes on your business and boosting your ranking on the world's biggest search engine. And the best bit? It's totally free and you can quite often get instant verification. Winner.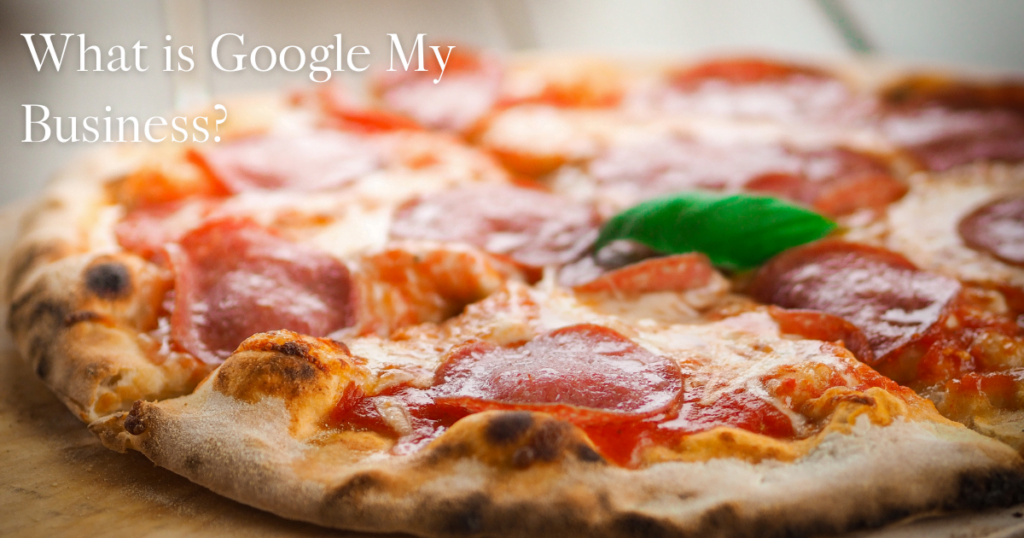 What is Google My Business?
We've all been there. It's Friday night and you're exhausted from a busy week of running your business There's a pile of washing staring at you from the corner of the bedroom and your youngest is nagging you about their homework – making a replica WW2 bomb shelter out of biscuits.
The thought of cooking dinner is about as appealing as a wisdom tooth extraction.
You pick up your phone and you type into Google 'takeaway pizza near me' all while trying not to dribble onto the screen. Bingo! You've just used Google My Business (GMB).
Google is the world's most popular search engine – with 75% of the market share. Out of the 5.6 billion daily searches, a large percentage have local intent. People want to shop and buy locally. Which is great news for you…but you have to be easy to find.
And that's where Google My Business comes in, swooping in to make your business more visible than ever before.
It's a free service designed to help local businesses get online and enables you to manage how your business appears across Google and make it stand out. But from conversations we've had here at JCTS, it's widely underused.
So here are some of the reasons why you should consider using Google My Business, in the hope it will entice you to create your GMB profile and start reaping the benefits.
Why you should use Google My Business
In order for more people to know about your business, you need to make it as easy as possible for them to find you. A GMB profile will make that happen. But that's just the beginning. Try on a few of these other benefits for size.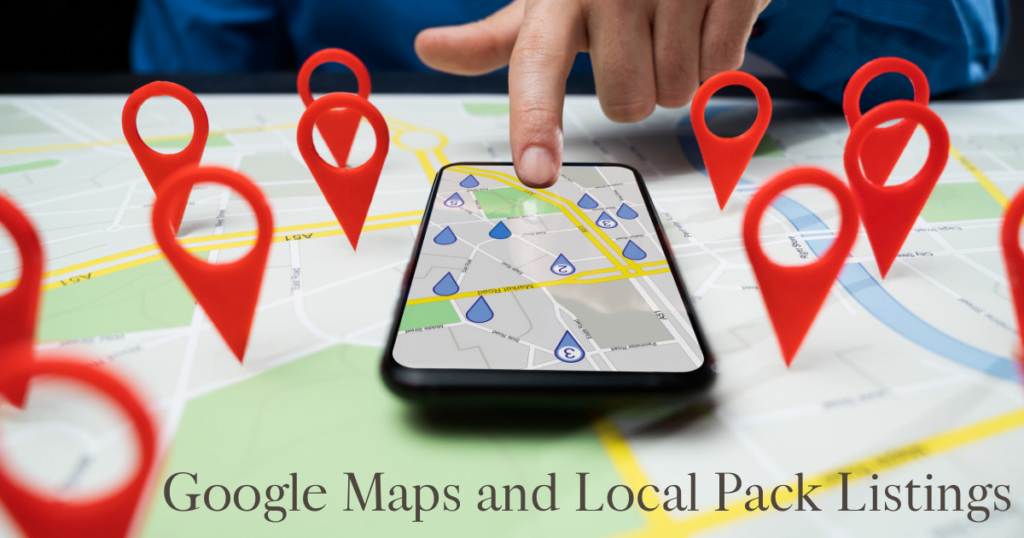 Google Maps and Local Pack Listings
Remember the last time you went out of town for a fun family day out? Chances are you relied on Google Maps to help you find somewhere to eat or stay. Up pop local restaurants, hotels, doctors and other places of interest, all identifiable by that little pin in the map.
One of the best bits about being one of those pins on Google Maps – also called a Local Pack Listing – is being at the top of the search page, therefore highly visible. Not only is your business highlighted, it also gives people additional information about you – e.g. contact information, opening hours and website etc.
You can only get to be a funky little pin if you have a Google My Business profile. And who doesn't want to be a funky little pin at some point in their life?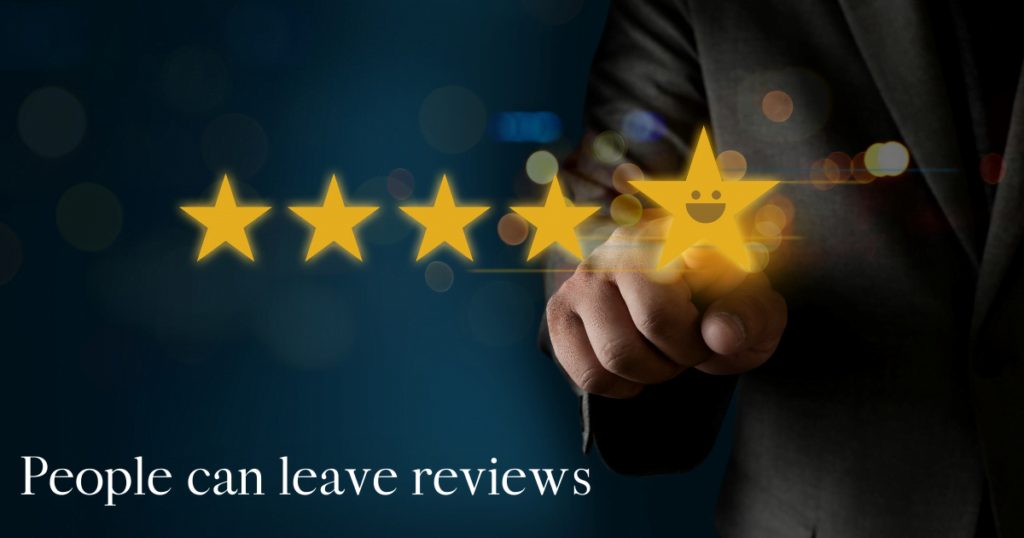 People can leave reviews
We all know why reviews matter – that know, like and trust factor that's so important when asking people to buy from you. As many as 93% of people are influenced by reviews as they know they're legitimate – i.e. they're mostly made by real people with real experiences of your product or service.
If you're anything like the team here at JCTS, we're always reading reviews for all sorts of things – mainly notebooks and the best type of pen, but then we're kinda quirky that way.
But it's not all about people loving your business. Research by Moz shows that online reviews make up a whopping 10% of how search results are ranked. That might not sound like much but in the world of SEO, it's pretty mega. And in terms of local SEO, it's even better.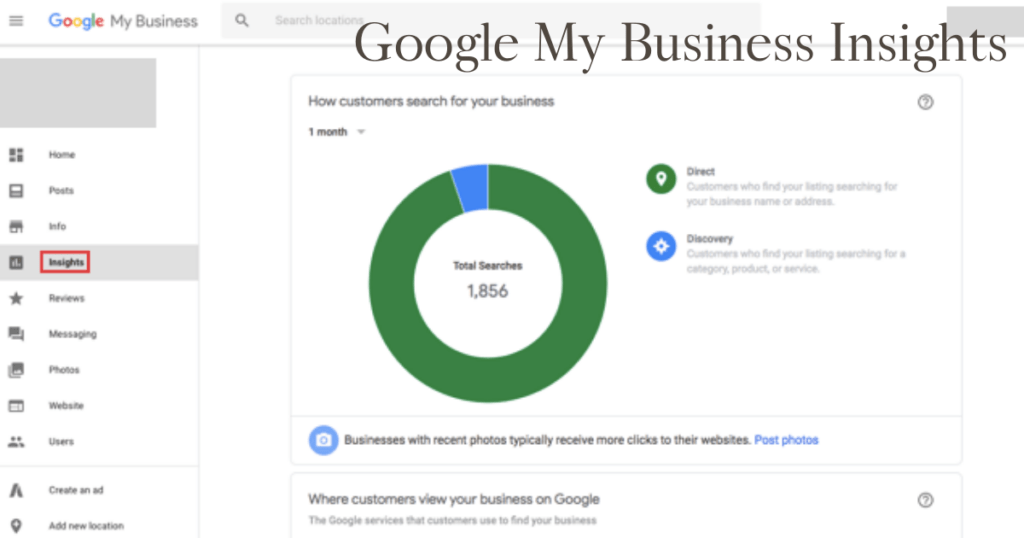 Google My Business Insights
If you're a bit geeky like us, you'll enjoy looking at the data behind your business. And if you're not, you could be missing a trick, but that's another blog post. Google My Business aims to help the small business owner by providing key analytics for you to track in order to help you grow, and learn what your customers really want.
Here are the main ones:
Views – of your GMB profile so you know the effectiveness of your campaigns
Search queries – you'll know specific keywords people are using when searching for your type of business. This will help you stay relevant.
Engagement – how are people interacting with your GMB profile? Which posts are they sharing? Which are people commenting on?
Audience demographics – including age/gender/location, so you know if they're the right type of audience for you
Website clicks – how many people are taking action and actually clicking your website link? You can then marry this up with Google Analytics on your website and see where they're going next.
So there you have it, Google My Business in all its glory. As you can see, it can really help with your overall business strategy and provide you with a simple (and FREE) way of making your business as visible to as many of the right people as possible.
---
If you'd like some support with setting up your Google My Business profile, why not get in touch? We'll get our full geek on and help you in the best way possible.